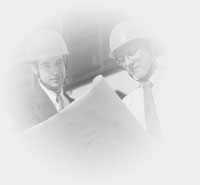 Company establishment
BOI Permit acquisition
IEAT varies permits acquisition
EIA Report preparation
Civil construction
Building construction
Interior work
Housing construction

Company Character
Our company has been executing many characteristic works, such as clients company establishment, Board of Investment (BOI) permit acquisition, IEAT varies permits acquisition, Environmental Impact Analysis (EIA) report preparation, etc. for clients, in order to support the clients activity since the company establishment. At the same time, we have had executed large scale infrastructure projects such as, Hydro electric generation dam construction (Chiew Larn Dam), deep sea port construction (Leam Chabang Port) in collaboration with our mother company, Daiho Corporation, in Japan.
Moreover, we have been carrying out many types of design - build projects such as high rise buildings, bonded warehouses, garment factories, cold storages, food processing factories, etc.
Certainly, Thai Daiho prides it's self on the ability to carry out such various projects.
Please contact Thai Daiho, so we may discuss how our knowledge and experience can contribute to your satisfaction, and can minimize potential difficulties during the project implementation phase, including language, law, culture, etc.
Please communicate your project goals, budget, and requirements, and let us show how Thai Daiho may be able to assist.